From PIston to Rotary
Moving from one system to a new one can raise questions about what to expect next.
Pistons, as legendary as they are, have been limited in serving owners and managers of work shops and work sites with their energy consumption and deafening noise when running.
Most owners ask:
Will I need more servicing with a rotary?
Will I become dependent upon a specialized branded technician?
Will I ever end up without enough CFM output?
What if I told you it would be the opposite?
Less repairs than the average compressor brand

More dedicated attention

A competitive 5 year warranty

A 48-hour max. turn-around time if anything happens

Better performance, spending less energy (and money)
Less heat
…and quieter

SOLD AT 25% BELOW LIST PRICE …HERE!
We at All American Air Compressors, are excited for ELGi™ having raised the standard in commercial air compressors for owners and managers to upgrade your work and operations with the best-in-class of rotary air compressors.
SEND ME PRICING
Almost there...
We'll send you a link to the purchase page, with 25% below list-pricing, once you submit the form.
(We never spam!)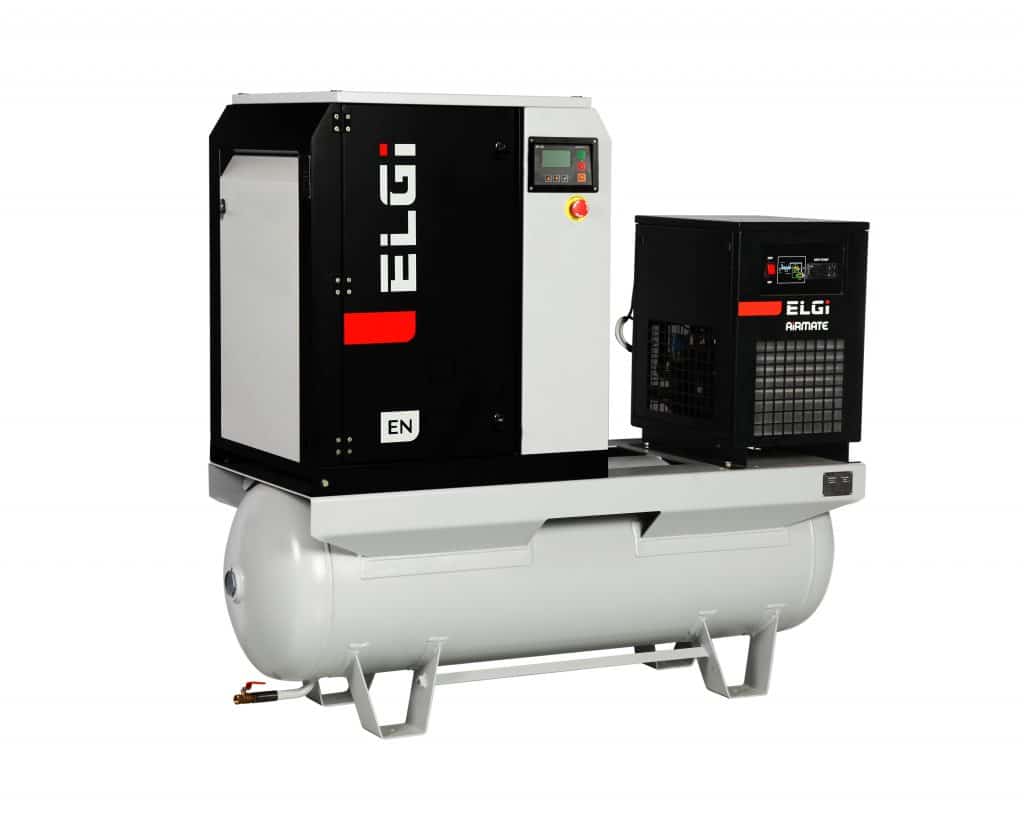 Quieter Sound
Gear-less operation reduces sound to a best-in-class level – as low as 61 dBA – which is about the same volume as conversation speech.
Cooler Temperature
ELGi™'s unique Thermo-Zone layout separates hot and cool zones to protect sensitive components, allowing it to run longer, with fewer repair costs. When you add an after cooler, you can be assured that the EN Series always delivers cool air.
Cleaner Air
ELGI™'s unique OSBID process (Oil Separation By Impact and Deceleration action) efficiently separates oil and air with minimum pressure drops and carry over levels of less than 3 ppm. ELGi™ guarantees the process for the life of the compressor to give you consistent air quality on less power.
Noise Level by Comparison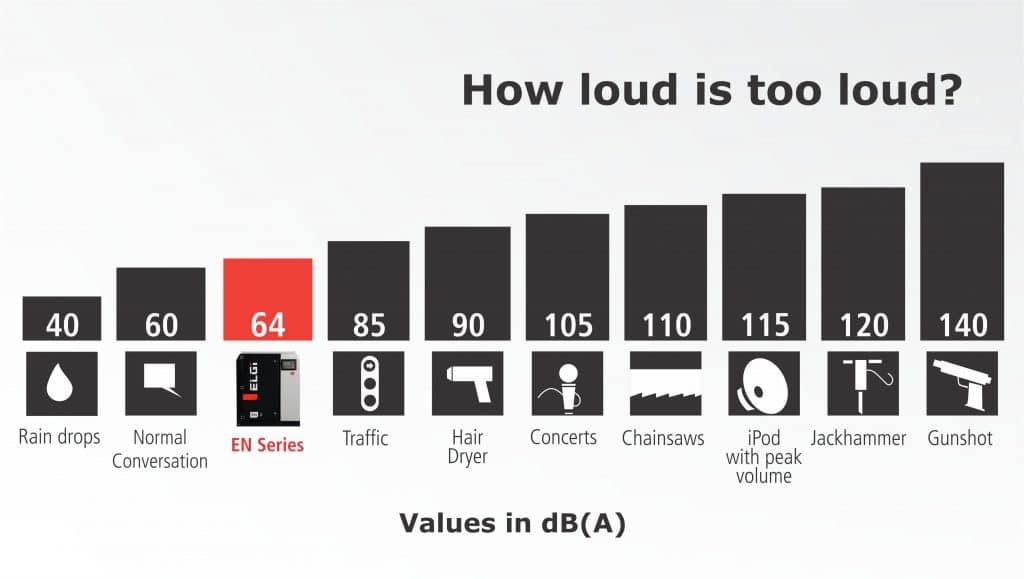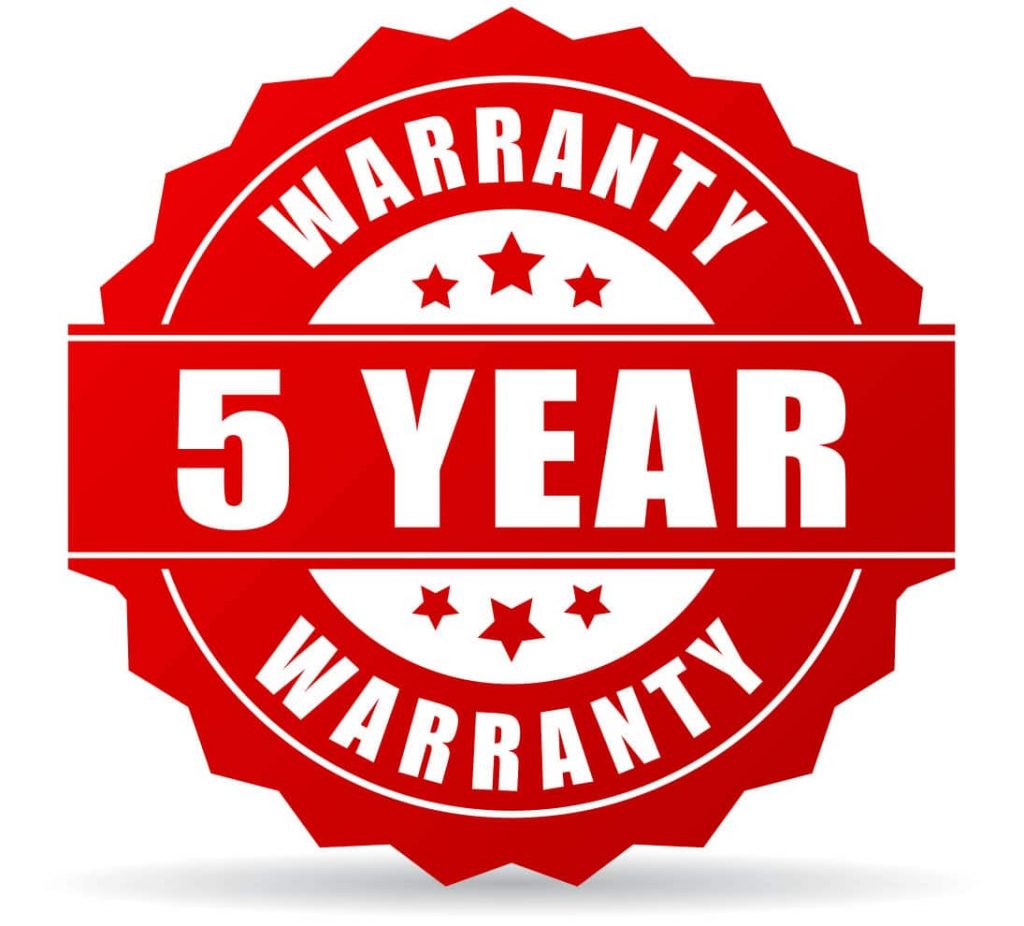 Best Warranty in the Industry
Here's where ELGi further removes risk, with the industry's most comprehensive, worry-free assurance plan.
This includes…
a five-year warranty on major parts
a six-year warranty on air ends
a 48-hour up-time pledge